Sixth flush of magic mushrooms harvest
STEP 19. Results and final harvest of sixth flush of mushroom fruiting cycle
Page is under construction!
STEP 19. day 67-71. Sixth flush of magic mushroom fruiting period
In fact, 4-5 productive flushes is maximum that can be get of the cakes. We even didn't plan our 5th flush, but the harvest results were successful, so we didn't give up on the 5th flush.
To continue with the 6th flush for all cakes did not make sense. We decided to dispose all cakes in one day. We got sixth flush only from Brazil cakes, because of its extraordinary speed. Simultaneously with the 5th flush from Thai and GT we got 6th flush from Brazil cakes.
Some growers move on till the 8th flush.
We harvested 24 grams of Brazil mushrooms, which turned into 1 gram of dried weight. There was no sense in making spore prints from this flush.
Here it is our super harvest 😆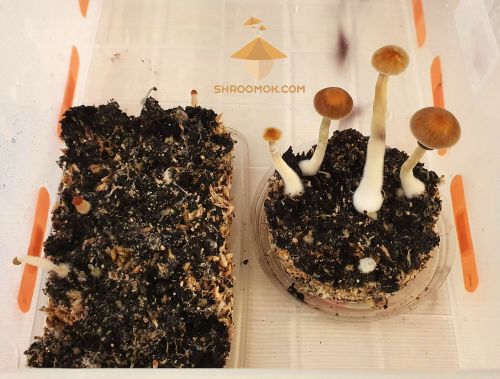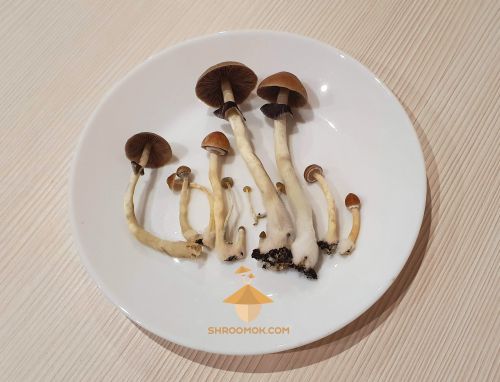 If we had left the rest of cakes (one GT and two Thai cakes) for the 6th flush, we probably would harvested up to 70-100g of mushrooms. But we didn't want to bother with the leftovers.
It is much more interesting to start new growing process with new experiments, new methods of cultivation, new strains, new challenges, new experience and share all of these with you.
Now it's time to send all cakes closer to their origins. Please, take a look and don't skip this important step! — Step 20. Day 71-73. Fungi cakes Disposing
Feel free to ask any questions or share your own experience in our Discord and Reddit