Third flush of magic mushrooms harvest
Shroomok's choice on Amazon
STEP 16. Day 45-51. Third flush of fruiting Psilocybe Cubensis magic mushrooms and total crop weight
Photo report of the third flush of fruiting magic mushrooms
Check out rich third flush of fruiting Psilocybe Cubensis!
In 5-7 days after rehydration it's time for harvesting the 3rd flush (Psilocybe Cubensis Brazil strain)
STEP 16. Results of the most productive third flush of mushroom fruiting. Yield weight of 3rd flush. Rehydration and preparation for the 4th flush of fruiting cycle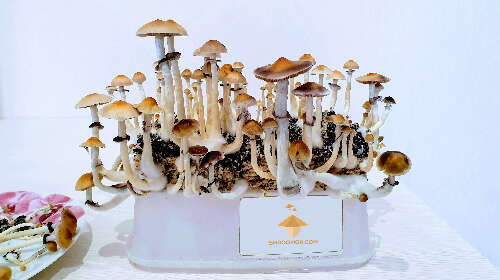 Psilocybe Cubensis Golden Teacher mushrooms were harvested on the 10th day after rehydration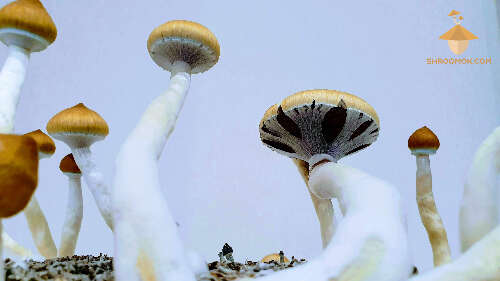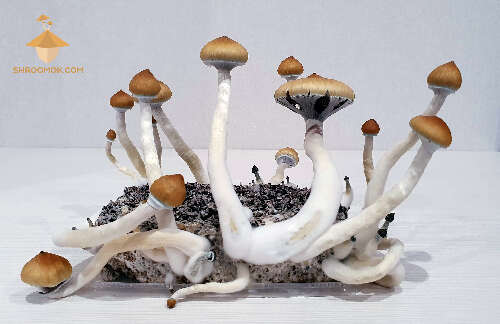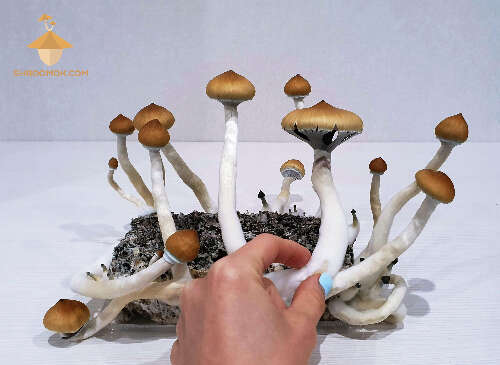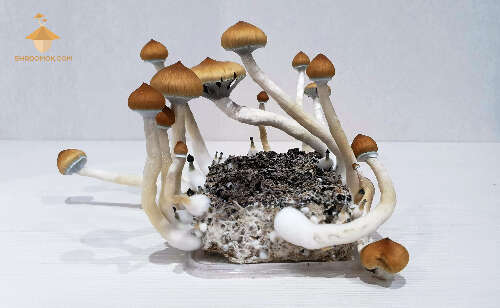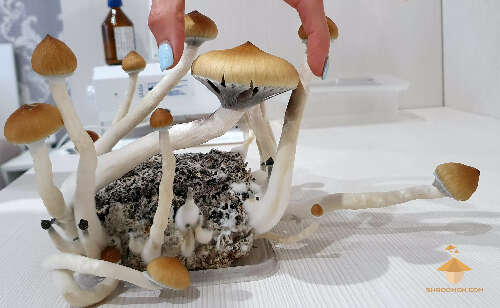 This Golden Teacher mushroom cap is about 5-6 cm in diameter. One of the biggest mushroom of the whole fruiting cycle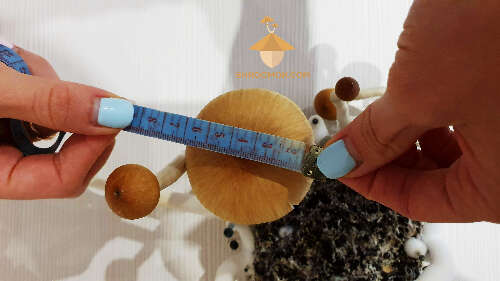 Height of mushroom bodies up to 20 cm on the third flush of fruiting period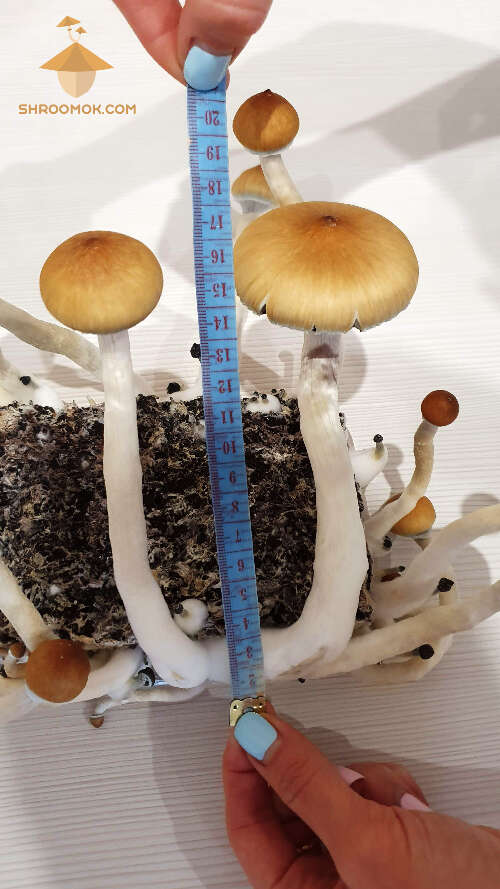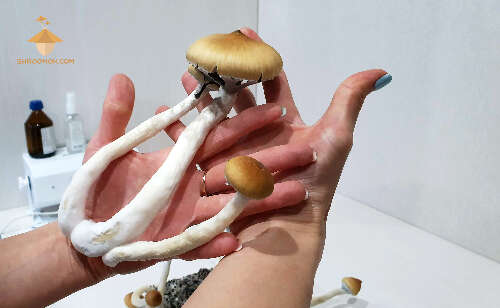 Great cap for making spore print!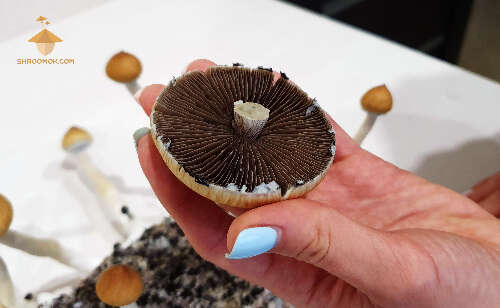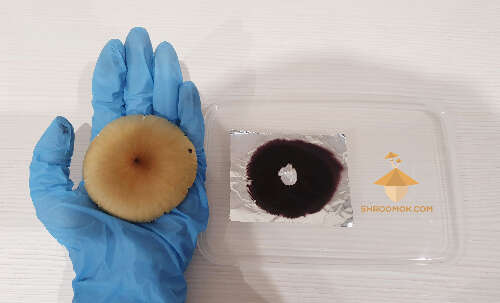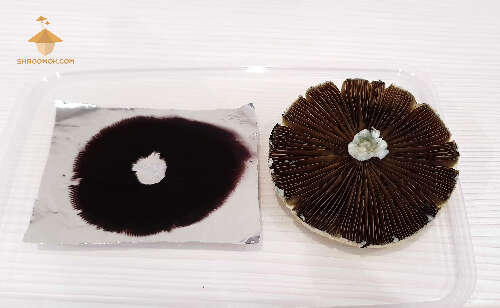 🔴 Recommended: How to make mushroom spore print

Psilocybe Cubensis Thai mushrooms were harvested on the 9th and 10th day after rehydration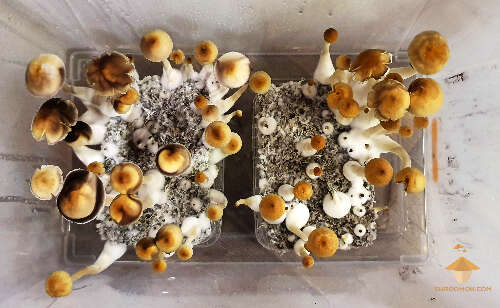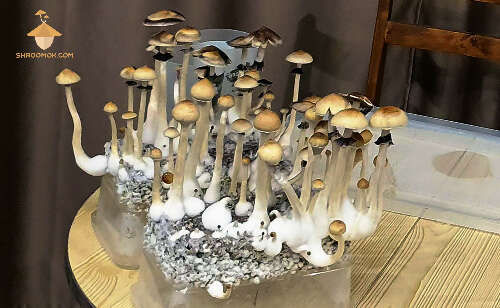 Total weight of the third flush of fruiting magic mushrooms
Total crop from 5 small mushroom cakes: 476.15 (g) wet = 42.3 (g) dried + 27 spore prints
🔴 Statistics, charts, life cycle by flushes and by strains: Grow report in numbers
How to initiate new flush of fruiting
After harvesting repeat rehydration process or soaking mushroom cakes in water for 8-24 hours.
Just repeat all steps described in the rehydration guide for mushroom cakes and mushroom block in MonoTub
🔴 Recommended: Rehydration guide
Fruiting conditions for the next flush of fruiting
✅ Temperature +20°..+25°C for Psilocybe Cubensis
✅ Relative humidity 90-92% (85-95% is allowed)
✅ Light 12 hours on/off cycle
✅ FAE 4-6 times a day for 2-3 minutes. Or turn on air pump 24/7. Or turn on PC fan for 1-2 minutes every 2-4 hours.
Waiting for the 4th flush — Step 17. Fourth flush of fruiting Psilocybe Cubensis mushrooms and harvesting results 🔽